Deutsche Version unter dem englischen Text
Under the slogan "what we would like to be – but reality is different" this blog contains some background information about our wine blogs, i.e. how we find, buy, taste and evaluate wines and what distinguishes us from Robert Parker, Guia Penin and co.

Our wine knowledge and evaluation criteria
We sometimes wished to be professional wine tasters of Parker: schmoozed by the best wineries of the world and the best wines provided for free, carriage paid.
However, the reality is different: Adrian has acquired a good basic knowledge of wine with the WSET2 Diploma. The skills and knowledge of a Parker tester – who tastes 30 wines a day – we will never achieve for various reasons. We taste and evaluate around 100 wines per year and have compiled a list of around 40 wines (as of July 2018), which we like better than others and which, in different compositions from time to time, form the basis of our wine cellar, which is stocked with around 600 bottles.
We systematically taste the wines so that we and our readers can understand later why a wine tasted particularly good. Ultimately, however, we record our very personal opinion, which – degustibus non est disputandum – is subjective by nature.
We are not depending on any suppliers or sales figures, which has the advantage of authenticity. The disadvantage, however, is that certain wine styles – such as strongly acidic and tannic red wines, white and rosé wines – are underrepresented, as we do not like them as much.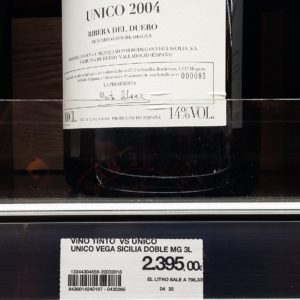 Which wines we taste and evaluate
We wished we could compare Opus One with the Vega Sicilia in the evening sun on the Costa del Sol and talk about their different bodies and finishes.
However, the reality is different: On special occasions we also like to drink an exceptional and expensive wine. Since the price of a wine is primarily an expression of the relationship between supply and demand, we however prefer wines from the price segment of 10 to 20 euros in everyday life. In this category there are excellent wines, which can refine not only the everyday life but also a festive day.
However, it is of little use to know a great wine if you cannot buy it. We therefore only write about wines that can easily be bought at a later date and exclude wines that are only produced in small quantities and / or only available from the winegrower.
Our experiences with Parker points and ratings in Gambero Rosso, Guia Penin, Guide Hachette and co
We wished to have a wine guide we could rely on, so that we only buy good wines if we just trust in their ratings.
In reality, however, we are regularly a little bit disillusioned about the utility value of Parker points, Tre bicchieri and the like. This should not be a reproach to the corresponding publications. With the systematic tasting of wine, they can judge whether a wine is well made. However, this only helps to a limited extent when buying wine, where the individual taste counts. The "Parker" taste does not necessarily correspond to our preferences.
Our personal experience with these evaluations can be summarized as follows:
– Parker, Gambero Rosso, Guia Penin: these publications focus on the higher-priced segment. With a few exceptions, we found the wines in the segment under 20 euros, which had high valuations in these publications, rather rarely worth buying. There were mostly better wines of the same style for less money.
– Luca Maroni: The inflationary allocation of 98 and more points sometimes seems a bit irritating. Nevertheless, his highly rated wines are often meeting our taste and we find his ratings helpful.
– Decanter, Falstaff, vinum, Guide Hachette: unfortunately we could rarely check their evaluations in practice, since the wines presented are usually not generally available in single bottles or are in a price segment where we do not buy them without prior tasting. The few well priced and generally available wines we tasted, have been of of varying quality.
Where we buy wines
We wished to be full-time food bloggers and could visit wine growers all year round in Piemont, Burgundy or Napa Valley and have the best bottles we tasted sent home.
Unfortunately, the reality is different and we usually buy our wines on the Internet. We can recommend the following pages:
www.belvini.de This is our preferred site because they offer many very good wines from all over the world, mainly from Italy, in the price segment of interest to us. The descriptions are very substantive, the prices at samller quantitites (incl shipping) are better than offered by other suppliers and – in contrast to other suppliers – the wines are rarely sold out. We have discovered several good wines when a winery has been promoted as "Winery of the Month" or otherwise recommended by them
www.decantolo.com is our preferred site for Spanish and Portuguese wines. www.vinatis.com is our preferred site for French wines. Their choices are wide and the prices are low. However, one should know precisely what to buy, as the descriptions and recommendations are typically not very substantive.
www.wein.cc and www.wine-searcher.com are good search engines if you want to buy a specific wine at the best price.
Local supermarkets such as Coop (mondovino), Denner, Hieber or Leclerc are ideal for the purchase of single bottles. Outside of campaigns, however, the wines are usually more expensive than on the Internet. However, the biggest disadvantage of the supermarkets is the unreliability of the product range. We have repeatedly experienced that we could no longer buy a dear wine because it was taken out of the range by the wholesaler or the central purchasing department.
Local wine shops are a good place to get to know new wines. We regularly visit our local wine shop, describe our preferences and let us recommend wines that we might like. For cost reasons, however, they understandably focus on wines in the higher price segment, which is why we rarely shop there, although we find the shops appealing and would like to support them.
Best regards,
***
Gute Weine für gutes Geld – Wunsch und Wirklichkeit
Unter dem Motto «was wir (manchmal) gerne wären – aber die Realität sieht anders aus» enthält dieser Beitrag etwas Hintergrundinformation zu unseren Weinblogs, dh wie wir Weine finden, kaufen, degustieren und bewerten und was uns von Robert Parker, Guia Penin und co unterscheidet
Unsere Weinkenntnisse und Bewertungskriterien
Wir wären manchmal gerne professionelle Weinverkoster von Parker: hofiert von den besten Weingütern der Welt und mit den besten Tropfen gratis und franko frei Haus.
Die Realität sieht jedoch anders aus: Adrian hat sich mit dem WSET2 Diploma gute Grundkenntnisse zu Wein angeeignet. Die Fähigkeiten und Kenntnisse eines Parker Testers – welcher 30 Weine täglich verkostet – werden wir aus verschiedenen Gründen nie erreichen. Wir verkosten und bewerten rund 100 Weine pro Jahr und haben daraus eine Liste aus rund 40 Weinen erstellt (Stand Juli 2018), die uns besser munden als andere und welche in unterschiedlicher Zusammensetzung den Grundstock unseres mit rund 600 Flaschen bestückten Weinkellers darstellen.
Wir verkosten die Weine systematisch, damit wir respektive unsere Leser nachvollziehen können, weshalb uns ein Wein besonders gut geschmeckt hat. Letztlich halten wir aber unsere ganz persönliche Meinung fest, welche – degustibus non est disputandum – naturgemäss subjektiv ist.
Da wir unabhängig von irgendwelchen Lieferanten oder Verkaufszahlen sind, hat diesen den Vorteil der Authentizität. Der Nachteil ist hingegen, dass gewisse Weinstile – wie etwa stark säure- und tanninhaltige Rotweine, Weiss- und Roséweine) unterrepräsentiert sind, da wir diese nicht so mögen.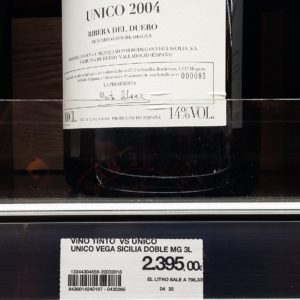 Welche Weine wir verkosten und bewerten
Wir würden gerne in der Abendsonne an der Costa del Sol den Opus One mit dem Vega Sicilia vergleichen und über deren unterschiedlichen Körper und Abgang fachsimplen.
Die Realität sieht jedoch anders aus: Bei besonderen Gelegenheiten trinken wir gerne auch einen aussergewöhnlichen und teueren Wein. Da der Preis eines Weins in erster Linie Ausdruck des Verhältnisses von Angebot und Nachfrage ist, bevorzugen wir jedoch im Alltag Weine aus dem Preissegment 10 bis 20 Euro. In dieser Kategorie gibt es ausgezeichnete Weine, welche nicht nur den Alltag sondern auch einen Festtag veredeln können.
Es nützt jedoch wenig, einen tollen Wein zu kennen, wenn man diesen nicht kaufen kann. Wir besprechen deshalb nur Weine, die man ohne weiteres zu einem späteren Zeitpunkt nachkaufen kann und keine Weine, welche nur in kleinen Mengen produziert werden und / oder nur beim Winzer erhältlich sind.
Unsere Erfahrungen mit Parker Punkten und Bewertungen im Gambero Rosso, Guia Penin und Guide Hachette
Wir hätten gerne einen Weinführer auf den man sich verlassen kann, so dass wir nur gute Weine kaufen, solange wir uns nur auf seine Bewertungen verlassen.
In der Realität sind wir jedoch regelmässig etwas ernüchtert über den Gebrauchswert von Parker Punkten, Tre bicchieri und dergleichen. Dies soll kein Vorwurf an die entsprechenden Publikationen sein. Mit dem systematischen Verkosten von Wein können diese zwar beurteilen, ob ein Wein gut gemacht ist. Dies hilft jedoch nur beschränkt beim Weinkauf, wo das individuelle Geschmacksempfinden im Vordergrund steht. Der «Parker»-Geschmack muss nicht zwingend auch unseren Präferenzen entsprechen.
Unsere persönlichen Erfahrungen mit diesen Bewertungen lassen sich wie folgt zusammenfassen:
– Parker, Gambero Rosso, Guia Penin: diese Publikationen fokussieren auf das höherpreisige Segment. Von wenigen Ausnahmen abgesehen fanden wir die Weine im Segment unter 20 Euro, welche hohe Bewertungen in diesen Publikationen hatten, eher selten kaufenswert. Es gab meistens bessere Weine des gleichen Stils für weniger Geld.
– Luca Maroni: Die inflationäre Vergabe von 98 und mehr Punkten erscheint manchmal etwas irritierend. Nichtsdestotrotz entsprechen die von ihm hoch bewerteten Weine häufig unserem Geschmack und wir finden diese hilfreich.
– Decanter, Falstaff, vinum, Guide Hachette: wir konnten deren Beurteilungen in der Praxis leider selten überprüfen, da die vorgestellten Weine meistens nicht ohne weiteres in Einzelflaschen erhältlich oder in einem Preissegment sind, wo wir diese nicht ohne vorherige Degustation kaufen. Die wenigen günstigen und allgemein erhältlichen Weine, welche wir degustiert hatten, waren von unterschiedlichster Qualität.
Wo wir Weine kaufen
Gerne wären wir full-time Food Blogger und würden das ganze Jahr Weinbauern im Piemont, Burgund oder Napa Valley besuchen und dort fachsimplen, Weine verkosten und uns die besten Flaschen nach Hause schicken lassen.
Die Realität sieht leider anders aus und wir kaufen unsere Weine meist über das Internet ein. Folgende Seiten können wir empfehlen:
www.belvini.de Dies ist unsere bevorzugte Seite, da sie in dem uns interessierenden Preissegment zahlreiche sehr gute Weine aus aller Welt mit Schwergewicht Italien anbieten. Die Beschreibungen sind aussagekräftig, die Preise (inkl. Versand) sind bei kleineren Mengen besser als bei anderen Seiten und – im Gegensatz zu anderen Seiten – sind die Weine selten ausverkauft. Über das vorgestellte «Weingut des Monats» und andere Empfehlungen haben wir diverse gute Tropfen entdeckt.
www.decantolo.com ist unsere bevorzugte Seite für spanische und portugiesische Weine. www.vinatis.com ist unsere bevorzugte Seite für französische Weine. Die Auswahl ist gross und die Preise tief. Allerdings sollte man wissen, was man kaufen will, da die Beschreibungen und Empfehlungen nicht sehr aussagekräftig sind.
www.wein.cc resp. www.wine-searcher.com sind gute Suchmaschinen, falls man einen konkreten Wein zum günstigsten Preis einkaufen will.
Lokale Supermärkte wie Coop (mondovino), Denner, Hieber oder Leclerc eignen sich gut für den Kauf von Einzelflaschen. Ausserhalb von Aktionen sind die Weine jedoch meist teurer als im Internet. Der grösste Nachteil ist jedoch die Unzuverlässigkeit des Sortiments. Wir haben wiederholt erlebt, dass wir einen uns lieben Wein nicht mehr nachkaufen konnten, weil dieser vom Grossisten respektive dem zentralen Einkauf aus dem Sortiment genommen wurde.
Lokale Weingeschäfte eignen sich gut zum Kennenlernen neuer Weine. Wir gehen regelmässig zu unserem lokalen Weingeschäft, beschreiben unsere Vorlieben und lassen uns Weine empfehlen, die uns schmecken könnten. Aus Kostengründen fokussieren sich diese jedoch verständlicherweise auf Weine im höheren Preissegment, weshalb wir dort nur selten einkaufen, obwohl wir die Geschäfte sympathisch finden und gerne unterstützen.
Liebe Grüsse,